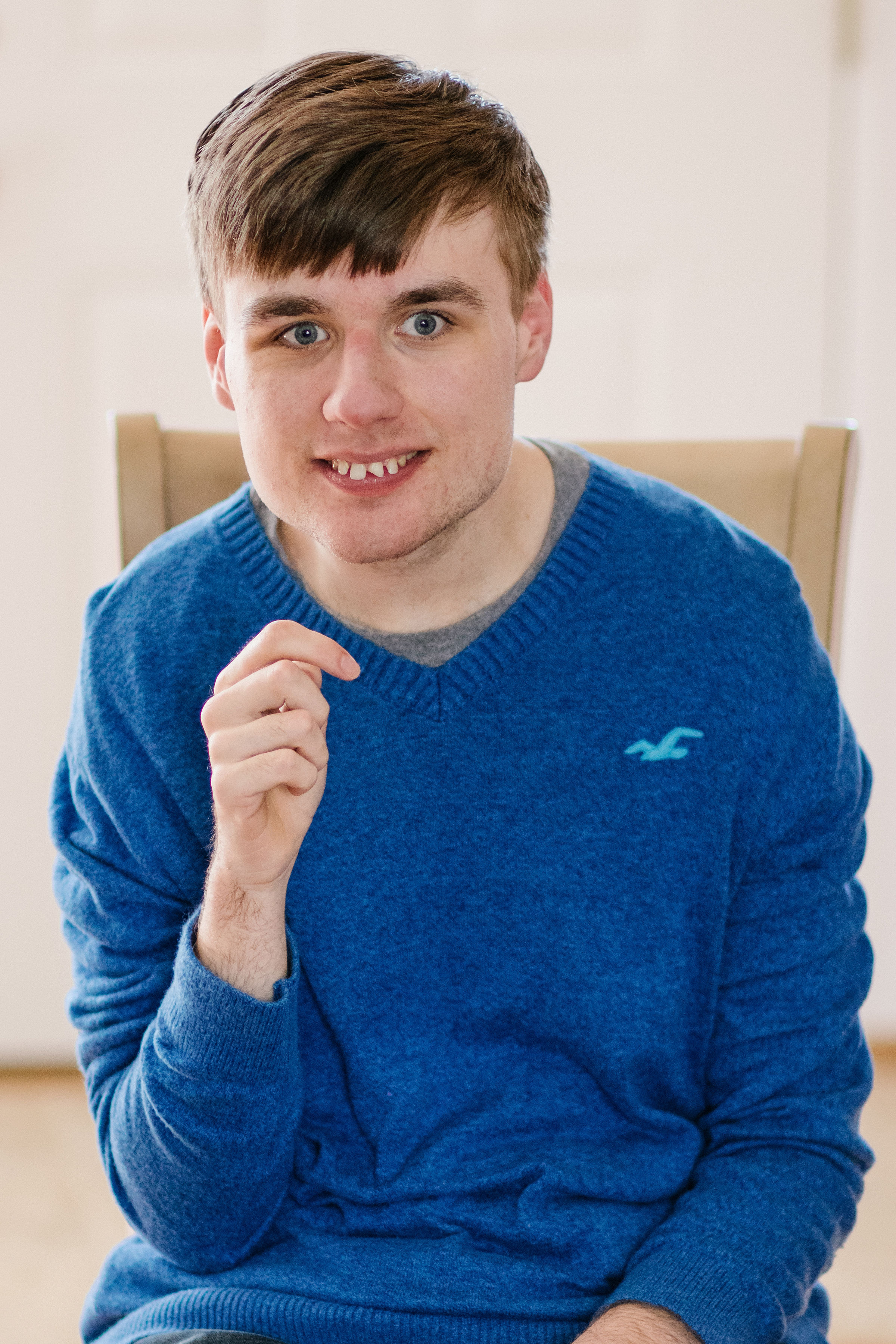 Jon Alex Davidson
Chief Inspirational Officer

Jon Alex Davidson is the reason Rising Above Ministries exists. The ministry was birthed by his parents, Jeff and Becky Davidson, through their own experiences raising a son with profound special needs.
Despite cerebral palsy, autism, epileptic seizures, and being non-verbal, Jon Alex has become the inspiration, motivation, and biggest blessing the Davidson ever could have imagined. Through Jon Alex, God captured the Davidson's heart for their fellow special-needs families and called them to be allies and supporters of the special-needs community.
Becky Davidson
Co-Founder & President
Becky and her late husband, Jeff, co-founded Rising Above Ministries in 2005. They were inspired by the life of their son, Jon Alex and motivated by the realization of how underserved the special needs community truly is. Becky considers it her joy and honor to be raising Jon Alex despite his challenges and trials. She has a passion for supporting and encouraging moms of children with special needs and developing ministries for the whole family.
Since Jeff's passing in 2017, Becky has taken on the role as president of Rising Above, casting vision and leading the ministry into an amazing new season. Becky's story is featured in the book Your Life Still Counts by Tracie Miles of Proverbs 31 Ministries. Becky also shares her heart in a new book co-written with her late husband, Jeff, Common Man, Extraordinary Call: Thriving as the Dad of a Child with Special Needs (available at Amazon, Lifeway, and Walmart.com). You can learn more about her story and her approach to life at redefinethislife.com. Becky speaks passionately as someone who "gets it" because of her own experience as a special needs mom.
Christine Pierce
Director of Community and Outreach
Chris joined the Rising Above Ministries team in 2013 after volunteering with the ministry for several years. Chris assists in all phases of the ministry. In addition to working in the office, Chris oversees our family and children's programming, works with our local and national events, and other ministry projects. Chris and her husband Rob (also on staff) have 4 children, including two adopted daughters with special needs.
Kim Thorpe
Director of Operations and Development
Kim is serves as our director of operations. She oversees the day-to-day operations of the ministry, as well as working in the areas of fundraising and events. Kim is married to Jimmy and together they have two children, Ruthie and Joah. Kim has always had a heart for the special-needs community and has been working as our director of operations since February of 2018. She also coordinates the special-needs ministry at The River Community Church in Cookeville. She loves coffee, too many TV shows to mention, and spending time with her girlfriends.
Deanna Hammond
Media & Marketing Manager
Deanna joins us as our new Media & Marketing Manager. She will be using her creativity to run all our social media platforms as well as our print media. We are so blessed to have her on our team!

DeAnna graduated from Mississippi State University with a degree in Communications. She is married to Andy and they have four children. For fun, she likes to go hiking with her family and serve in her church. She is most excited about working with Rising Above to encourage the special needs community and share their stories.
Rob Pierce
Men's Ministry Assistant
Rob joined the team as a part-time assistant coordinating our men's ministry. Rob works full time for Potter's Hardware and serves as a deacon of his church. His heart is to create a community of dads who are on mission in their own homes. Together they inspire one another to be the leader and tone-setter for their families. Rob & Christine (also on staff) have 4 children, including two adopted daughters with special needs.